Brief Biographical Summary
D. M. Giangreco, served as an editor at Military Review, US Army Command and General Staff College, Fort Leavenworth, Kansas, for 20 years. Giangreco has lectured widely on national security matters. An award-winning author of 12 books on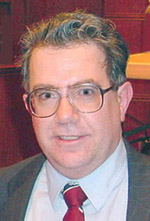 military and sociopolitical subjects, he has also written extensively for various national and international publications and news agencies.
He was awarded the Society for Military History's 1998 Moncado Prize for his article "Casualty Projections for the US Invasions of Japan, 1945-1946: Planning and Policy Implications." Giangreco also won the Gerard Gilbert Award (1988, France and Colonies Philatelic Society) for his book Roosevelt, de Gaulle, and the Posts on US Army Civil Affairs operations in World War II France, and his article "The Truth About Kamikazes" was the principal nomination of US Naval Institute, Annapolis, for the Association of Naval Aviation's award for Best Article of 1997 on Naval Aviation. His Hell to Pay was the recipient of the New York Military Affairs Symposium's Arthur Goodzeit Award for Best Military History Book of 2009. Giangreco's work has been translated into French, German, Spanish, Russian (pirated), Japanese, and Chinese.
Giangreco edited The American President, (2nd edition 2009), and his most recent books are: Dear Harry on the correspondence of "Everyday Americans" with the Truman White House (2000), Artillery in Korea: Massing Fires and Reinventing the Wheel (2003), and the Eyewitness series for Barnes & Noble Books -- Eyewitness D-Day (2004), Eyewitness Vietnam (2006), Eyewitness Pacific Theater (2008), Eyewitness March Against Hitler (forthcoming).
Giangreco's most recent books are Hell to Pay: Operation DOWNFALL and the Invasion of Japan, 1945-1947 (2009), and The Soldier from Independence: A Military Biography of Harry Truman (2009), and he is completing a history of the United States Army for Barnes & Noble Books (2011).
Audio and video presentations featuring D. M Giangreco:
Scott Simon of National Public Radio discusses D. M Giangreco's book Hell to Pay
C-Span discusses President Truman at War with D. M. Giangreco
Book Review: The General vs. the President: MacArthur and Truman at the Brink
of Nuclear War