The following verse was prompted by the controversy which has arisen over the "high-school- country club ban" initiated by the Patton coach in defense of AAU standards and interests. The "ban" was instituted after the confiscation of Doug Webster's Olympic suit and threatened suspension from high school competition as a result of his acceptance of an invitation via the U.S. government to participate in an internat'l swim (Barbados). However, the alienation of these three levels of swimming has a much longer history than this incident would suggest, and belies the avowed precept of swimming in general: "...for the good of the swimmer...." The following comments were written by a distant cousin of Seaweed Sully--Shakespeare Sully. He put them in verse, I suppose, in an attempt to be clever...or maybe he just wanted to soften the blow to a sport which is already over flowing with dissension. Let's give him the benefit of the doubt, and call his poem "constructive" in intent:
Shakespeare Sully on the "Ban"
Country club or Patton Pool--throw high school in there, too...
Three sets of values bound to clash involves not just a few.
Case one is of a swimmer, a high school boy, its true,
Who swam hard for his country and the good Ol' AAU
But high school legislators, whose eyes see only red,
Struck the nations colors for blue and gold, instead.
Even the Olympics is in this state taboo,
For high school lads of merit who compete in high school, too.
The reason is quite simple: too much recompense,
But then, who can reach Tokyo on two-dollars fifty cents?
Don't freeze with apprehension, the problem calls for nerve,
When high school rules make patent fools of those to whom they
serve.
Case two is simply average, a model of the rest.
Let's scan it close, define it, then place it to the test.
One dedicated family in effort, zeal and trust,
Can't split and be asunder, if all three things are just.
Young men still green in marrow, are wise beyond their years,
When left to free decisions without the grown-ups' fears.
But parents are not pawns, their vintage grants them pride,
They know both what is "practical" and what is dignified.
Their offspring have not learnt this...this "social" enterprise,
And know not of the graces that conformity implies.
Their world is idealistic, pretensions have no part;
They only see real values and listen to their hearts.
So country clubs and Christmas trees and other decorous things,
Are only superficial, like watches, hats and rings.
One wears them when the weather suits or situations call,
But they never last forever, winter, summer, spring and fall.
Case number three is brief, and like a brief-case, too,
Holds essentially the same content whether brown, or black, or blue.
The Hauck in any guise, sounds much the same to me;
His speeches run consistent whether loud or soft or free.
Some thoughts stand on their merit--ineffably true,
Whether told with tact, or bellicose with liquid toasts of good
Ol' mountain dew.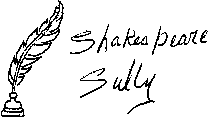 -6-