MANAGER: MR. TOM BATES, VICE PRESIDENT PATTON A.B.C. TSHKS.
"Twas two days after Christmas
And all through the house
Not a creature was stirring...
THEY WERE ALL AT THE 5TH ANNUAL PATTON A.B.C. TIGERSHARKS CHRISTMAS MEET!"...all who made the cut-off times that is. That's right, in order to run an even better meet- -one that counts the swimmers before the profits--we're establishing cut-off times which all entrants must have achieved in order to enter. This year you can expect:
even more time to warm-up shorter prelims with ample rest before finals
adequate rest during finals
top-flight competition the same top awards that are a tradition at this meet
complete facilities from food to lockers
this meet is geared to help your swimmers adapt to the kind of atmosphere they will encounter on a nat'l level
fill your "holiday lull" with this festive worthwhile meet. Plan now to attend.
Write for entries to:
Tom Sullivan
3336 Cornell
Dearborn, Michigan 48124
(phone: area code 313 Cr 8-1638)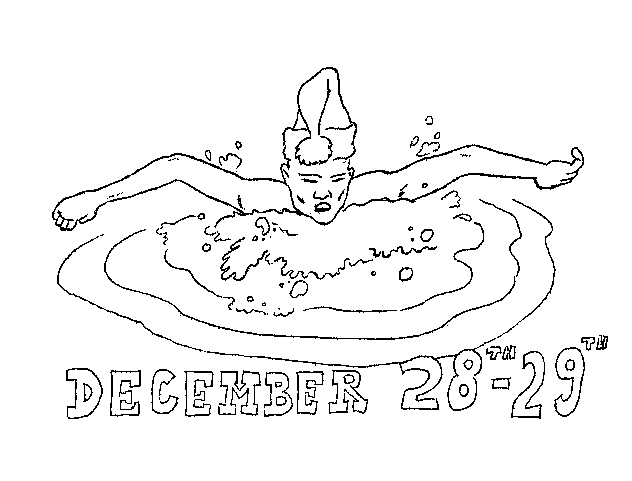 -6-