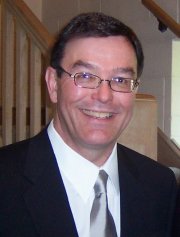 Stephen J. Waszak, M.D.
---
Education
Postdoctoral Distinctions
Postdoctoral Education
Postgraduate Education
Undergraduate Education
Educational Honors
Extracurricular Activities
Experience
Obstetrics and Gynecology

Seattle, Washington
Private practice since July 1979.
Clinical Faculty member at the University of Washington providing ongoing teaching of resident physicians and medical students since 1979.
1992 through 1995: Deputy Chief of the Obstetrics Department Swedish Hospital providing leadership and administrative direction to the department.
Participated on the Swedish Hospital Information Services physician advisory committee.
Served on the Board of Directors of Swedish Consultants Group, a 300 member physician organization working to improve the quality of medical care in our community in a period of unprecedented change in the field of health care 1996 to 2002.
Served on the Membership Committee of the Washington State Obstetrical Association 1998 to 2002.
Created the initial web site for the Washington State Obstetrical Association and serves on executive board as web site advisor.

Developed DVD video disks of annual continuing education meeting for the WSOA.
Locum tenens physician, Comphealth, 1997 to 2010, providing professional services in Washington, Idaho and Michigan.
Adjunct teaching faculty Pacific Northwest University of Health Sciences, 2010-2015.
Active staff, Seamar OB Gyn Clinic, Mt. Vernon, Washington, 2012-2015.
Director, Medical Clinic, Sauk-Suiattle Indian Tribe, Darrington, Washington, 2015.

Part Time Work in Residency
Buckley, Washington
Worked part-time as resident physician at the Rainier School for the developmentally disabled attending patients especially those with Down Syndrome in their outpatient and emergency clinic.
Detroit, Michigan
Worked as administrative assistant at the Southeastern Michigan American Red Cross Blood Center managing blood resources and published the newsletter for the staff there.
3804 E. Highland Drive Seattle, WA 98112
Cell: (206) 353 1048
Email: waszak@womensclinicseattle.com