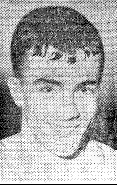 PETER ADAMS
Wins 2 Freestyles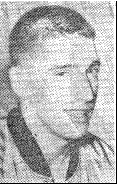 JIM MACMILLAN
Double Champion
John Hussey, Wayne State's swimming coach, is convinced Detroit's high schools can more than hold their own in the tank. "They're swimming faster and faster and haven't reached their potential." he said after watching Public School League swimmers set six records in the PSL championships in Patton Pool last night. "Some will be knocking seconds off their times when they get to college," he added. It was an exciting meet right down to the last event, in which Cooley placed fourth in the 200-yard freestyle relay to edge Denby by one-half point for its third straight team title, 50 1/2 to 50.
There were two double winners, Jim MacMillan, of Eastern and Pershing's Peter Adams. MacMillan took the 100-yard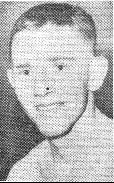 LARRY HATSWELL
Sets 50-Yd. Mark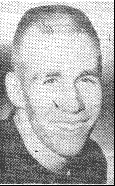 BILL JENNISON
Record In Butterfly
freestyle and 200-yard individual medley. Adams, 15-year old 10th grader, led in the 400 and 200-yard freestyle, setting a record in each. He swam the 400 in 4:14, clipping four seconds from the mark of 4:18 he made in the time trials, and the 200 in 1:44.4, a tenth of a second under the 1:55.5 time MacMillan made in 1960. Other record breakers were Larry Hatswell, of Redford (23.3 for 50-yard freestyle); Bill Jennison, of Cooley (57.0) for the 100-yd butterfly; Western (1:49.2 in the 200-yard medley relay); and Redford (1:36.7 in the 200-yard freestyle relay).