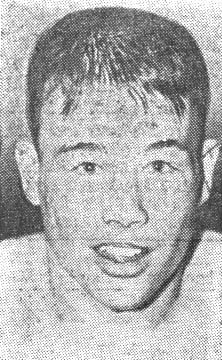 Rick Skarbo
Nearing Age Limit
Rick Skarbo splashed to three first places Saturday in his final appearance in an age-group swimming meet as his Patton Swim Club team won high-point honors in the Detroit Boys Club races.
The versatile Patton pool swimmer will be 18 Friday, which makes him too old for age-group competition. He will graduate from Western High in January.
The 1962 All-Stater was called the greatest prep swimmer ever developed here by Gus Stager, University of Michigan coach.
Skarbo won the 100-yard backstroke in 57 seconds flat, took the 100-yard butterfly in an even minute and held off John Skantz, of the Osborn Swim Club, in the 100-yard freestyle in 56.8.
Patton, coached by Harry Hauck, finished with 101 points. Osborn with 40 and Golden Lions S.C. with 24 were next.